Electoral Area C, Village of Pemberton
The Pemberton and District Recreation Service is constructing a Children's Nature Play Park in three phases at the Cottonwood Street Community Centre. 
The first phase, installed in August 2015, included a grass maze and was made possible through the generous support of the Rotary Club of Pemberton, Rotary District 5040, Innergex, Tree Canada and BC Hydro. 
The second phase, installed during the first week of May 2016, included a 900 square foot interlocking brick patio with shade trees and picnic benches. This second phase has been supported by funding from the Squamish-Lillooet Regional District, the Village of Pemberton, the Rotary Club of Pemberton, Rotary District 5040 and the Whistler Real Estate Association.
Thank you to all of our project partners for your generous support!
The Nature Play Park has been designed to expand the outdoor play opportunities available at the Community Centre.  The Nature Play Park carefully integrates elements into the park to support creative play, encourage confident exploration and help children develop a lasting affinity for the natural world.
The photos below show progress on the Grass Maze over the first four days of work.
The gallery below show the May 2-5 2016 phase, of the patio installation.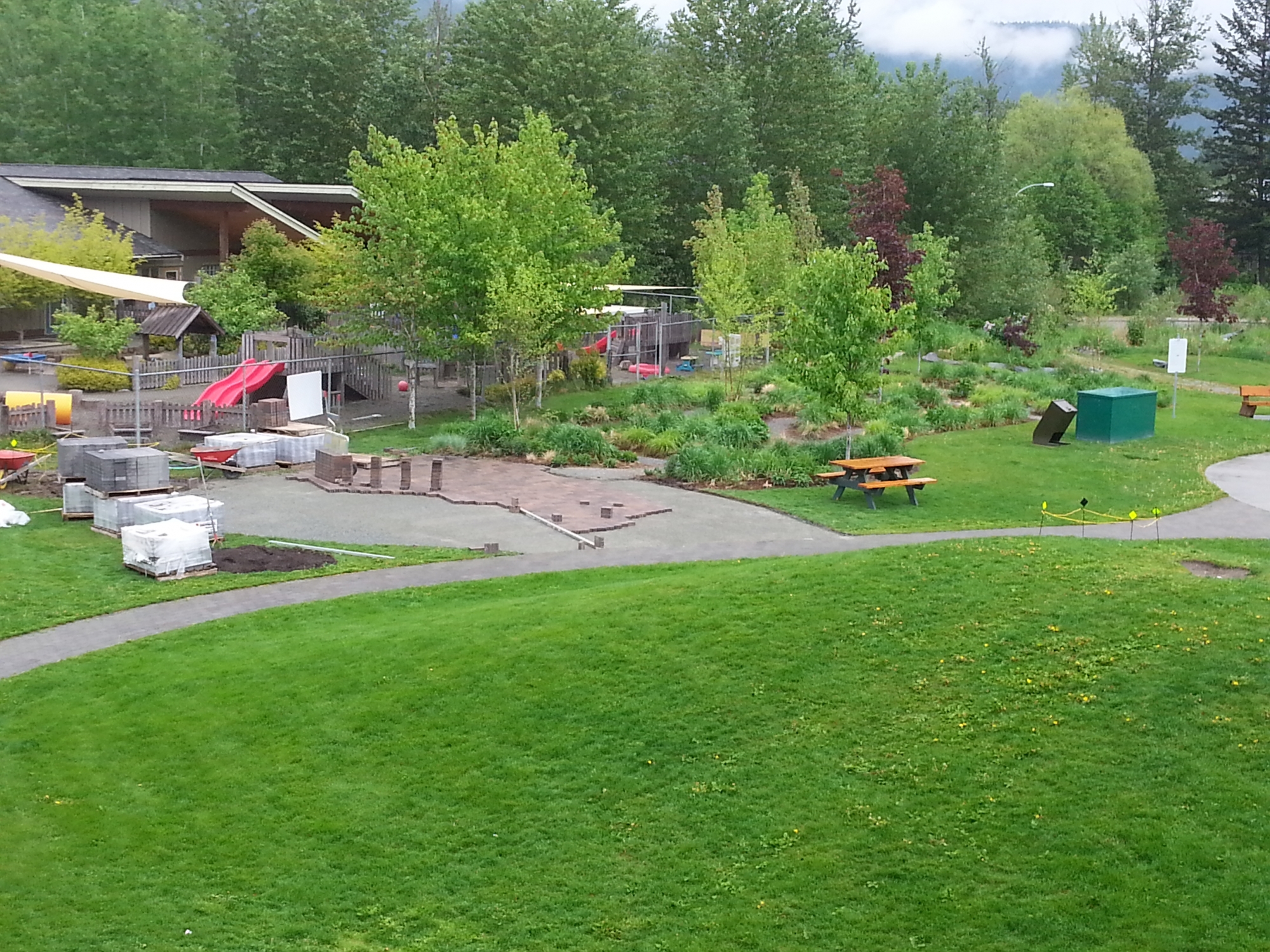 Background Documents