Curbside Organics collection is coming to Furry Creek and Britannia Beach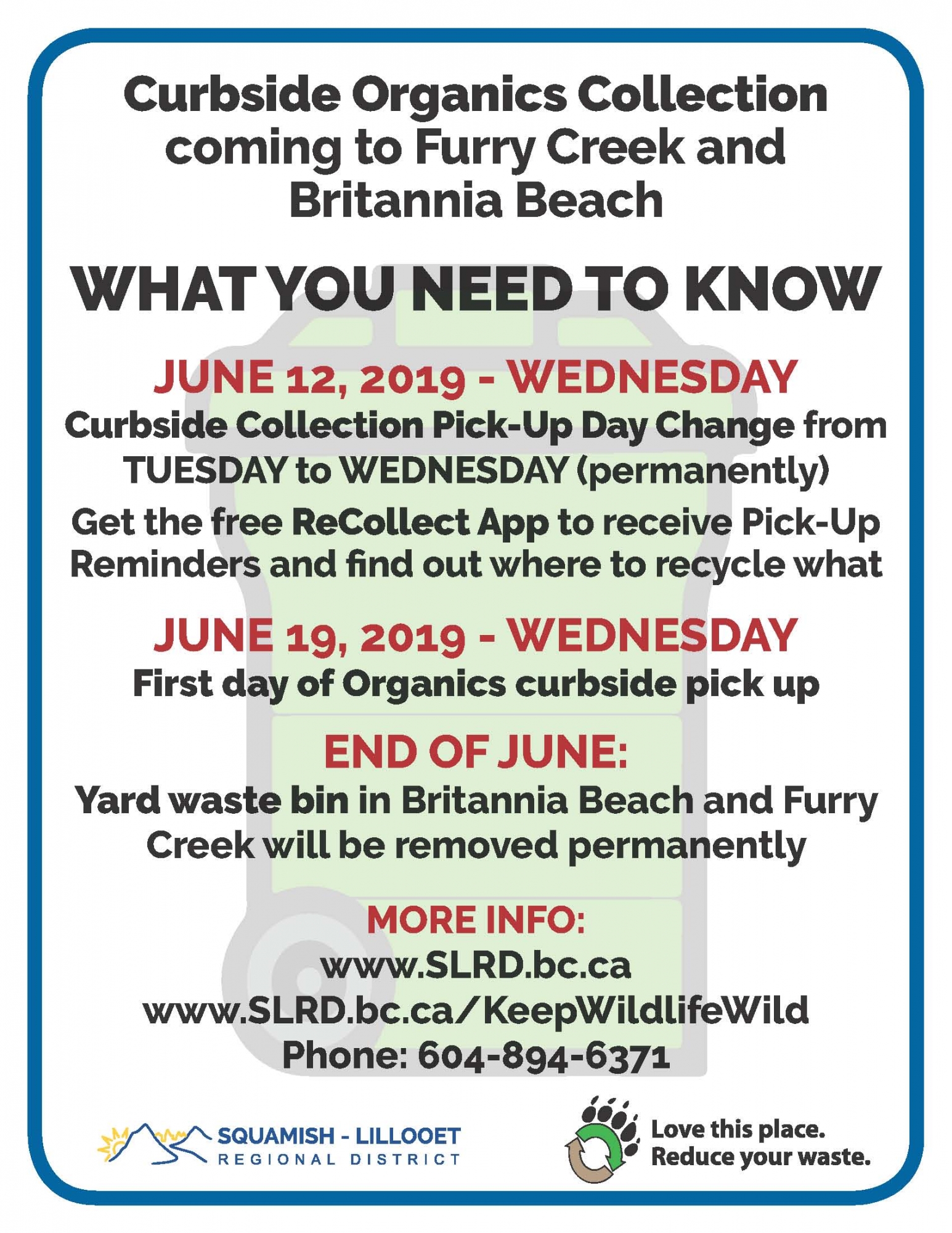 Curbside organics collection is coming to the communities of Britannia Beach and Furry Creek, in Electoral Area D of the Squamish-Lillooet Regional District (SLRD).
While the SLRD currently provides curbside collection (garbage and recycling) service in these communities, organics collection is the latest inclusion in the program and will be in place beginning in June, with each residence receiving a complimentary bear-proof tote for their organics waste.
Tote delivery is planned for June 5. 
The expanded program is part of the SLRD's ongoing commitment to not only improve services to residents while moving closer toward zero waste, but to also manage wildlife attractants in the area.
IMPORTANT: Collection Schedule Change
Please note that the Garbage and Recycling schedule (now including organics pick-up) has changed.